SELLER'S GUIDE
ROBIN'S PROVEN MARKETING TACTICS & STRATEGIES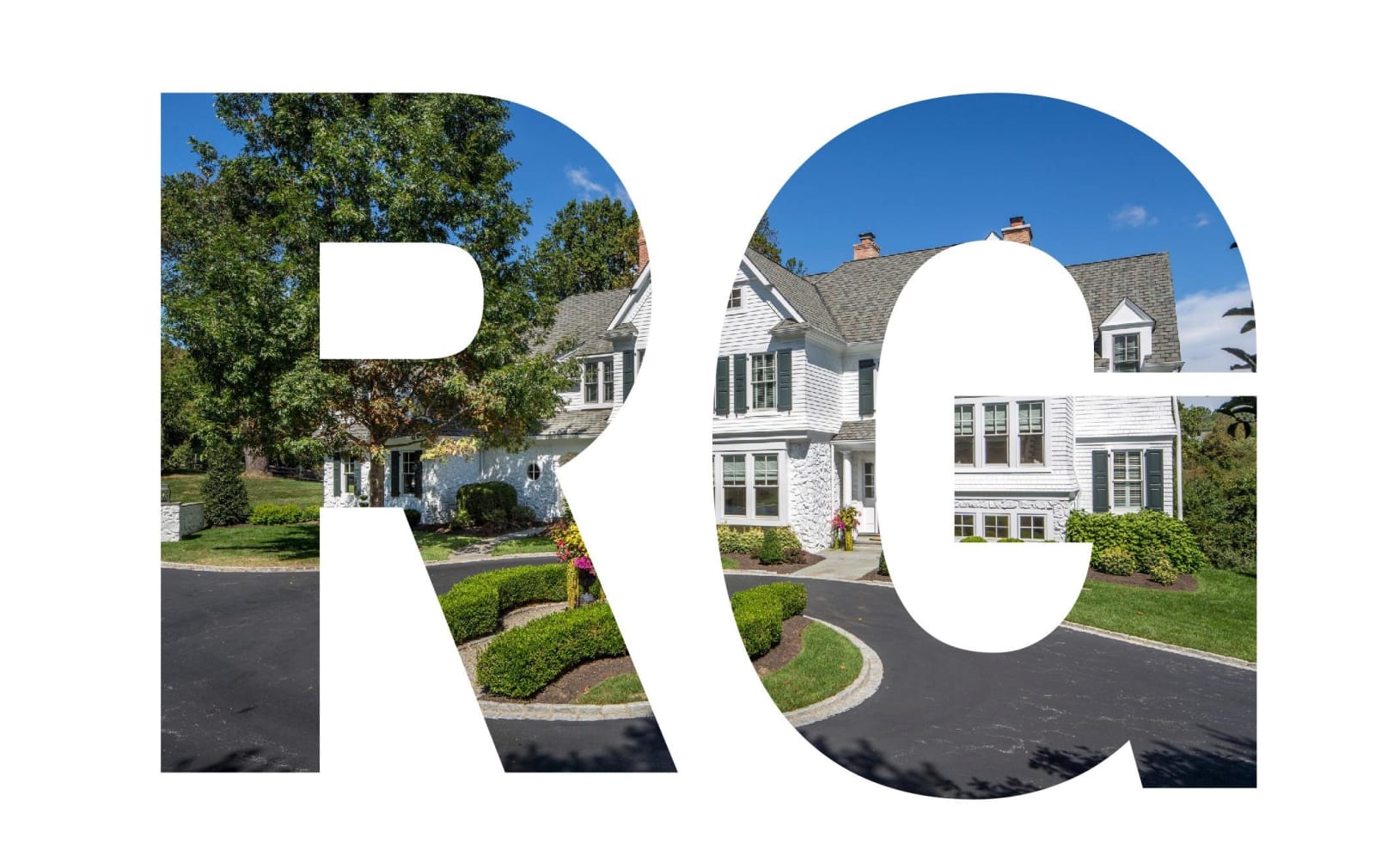 Savvy Main Line homeowners trust Robin to deliver the best possible price and terms. She has achieved her elite reputation as a top ranked agent by giving each listing maximum exposure across multiple mediums with a custom marketing campaign as distinctive as the property itself. Moreover, Robin's brand signals to Realtors® that the asking price has been carefully considered, adding credibility and a sense of urgency to the sale. Robin insists on well-crafted property descriptions, fine architectural photography and video, and professional design to make a strong first impression.


From her vast network of prospects, Robin and Michael Gordon identify buyers an Realtors who may be interested in your home, and share your listing via elegant brochures and mailers. Video tours of your home can be emailed directly to prospects and area Realtors, and shared across multiple sites and social media.










TECHNOLOGY & SOCIAL MEDIA
Robin's digital marketing appears on dozens of popular sites. Her properties are advertised on Zillow, where viewers can compare homes for sale and even walk the street. Robin invests several times more in premium placements than her nearest competitor. Compelling content and optimal positioning on the leading real estate sites provide an experience second only to an actual home visit. Robin and her team also promote your home with targeted advertising and posts on Facebook and Instagram using an appealing mix of creativity, style and placement.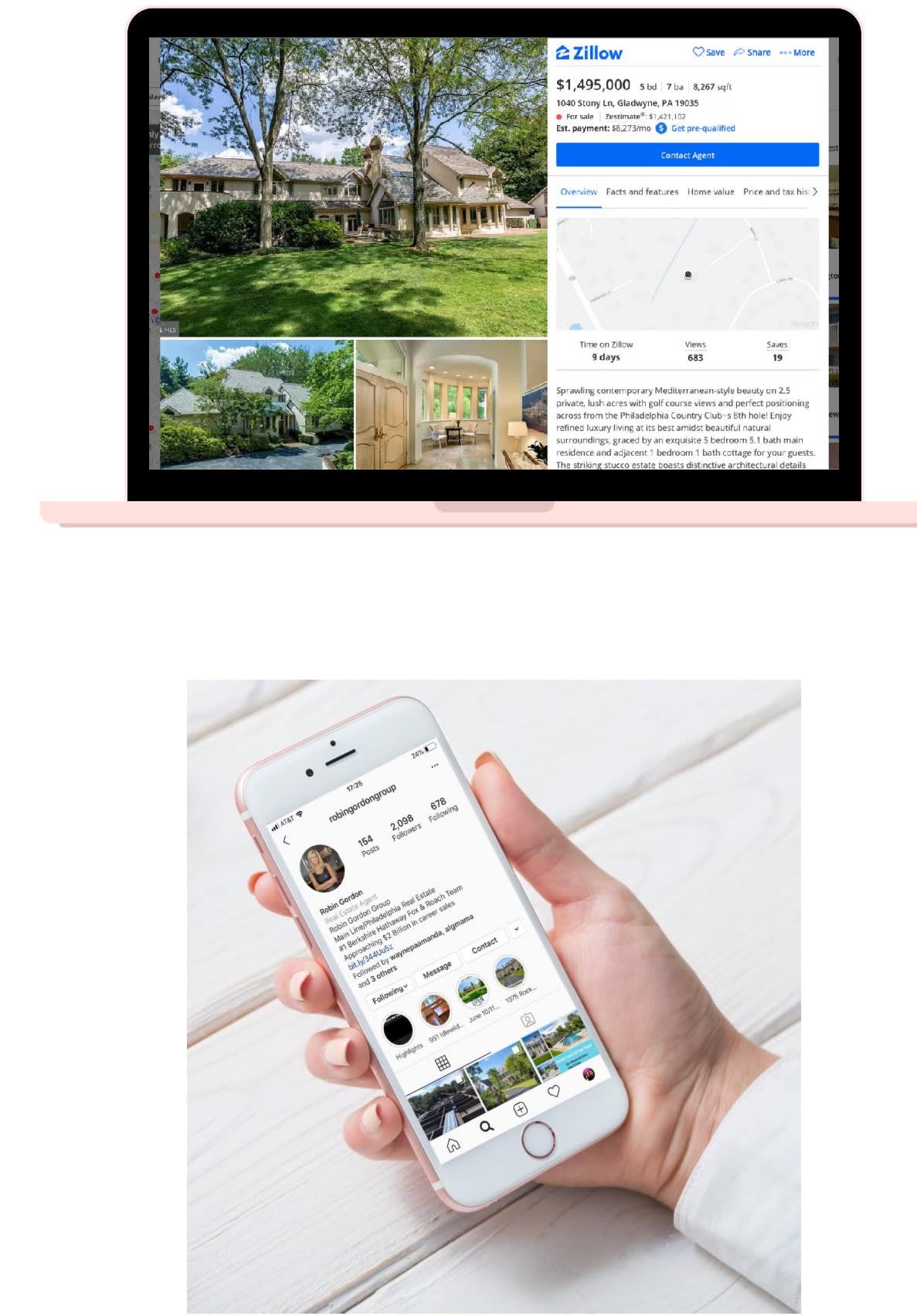 THE STRENGTH OF TWO MARKET LEADERS: ROBIN & BHHS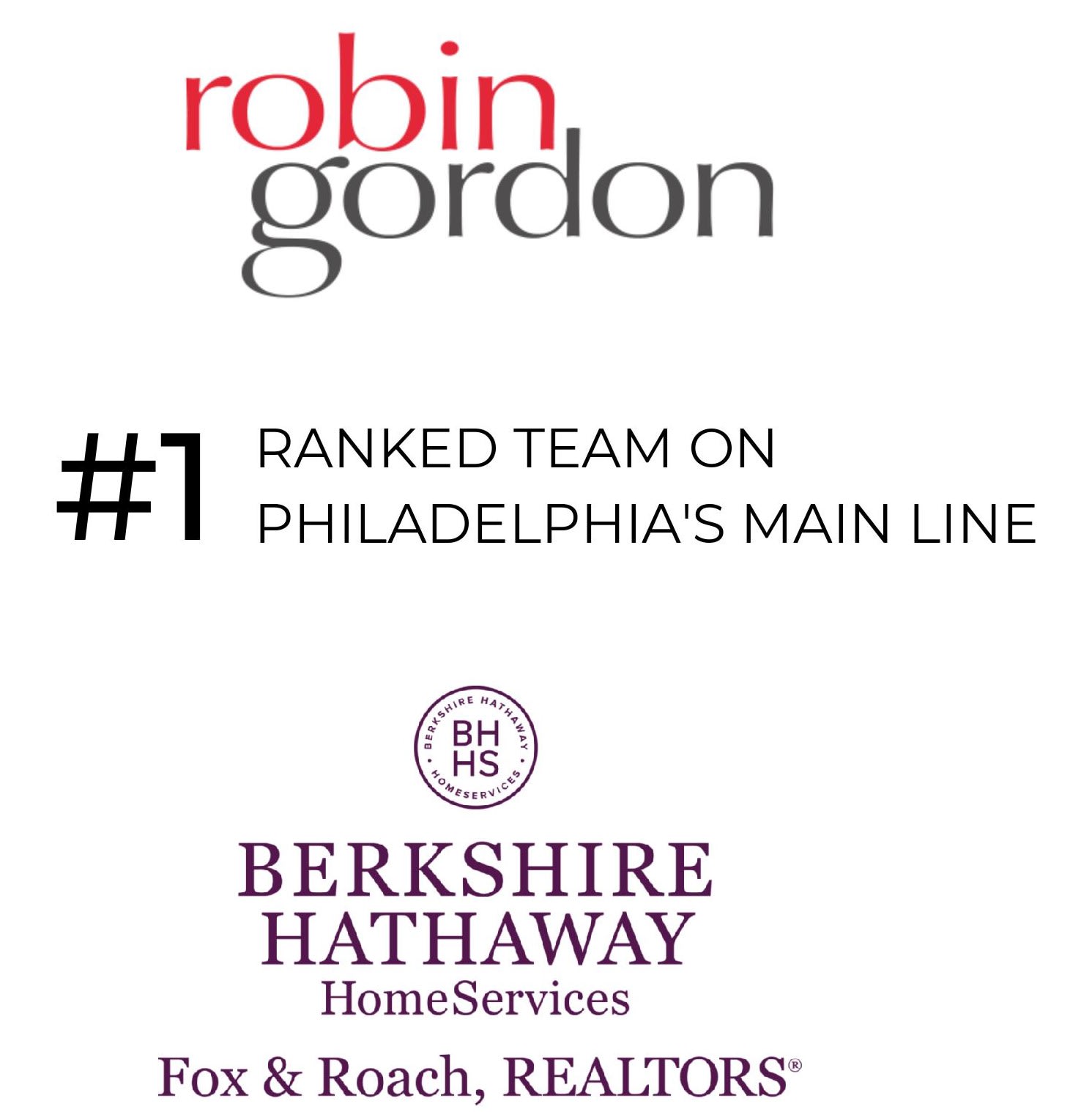 Berkshire Hathaway HomeServices, Fox & Roach sells roughly threequarters of all fine homes on the Main Line. A number of those buyers come from the BHHS Relocation Network, which delivers Robin's listings to buyers across the nation and around the world. Market-leading BHHS technologies apply artificial intelligence to pre-mover scores, so Robin's listings are precisely targeted to qualified prospects. And her CRM system uses prospect data to follow-up with buyers seeking a home like yours.

Robin's clients also benefit from frequent summaries of recent activity generated by our marketing, along with updates on the market, competitive sales, and new listings. After each showing, Robin shares prospects' comments, including feedback regarding pricing, condition, and interest. She also follows up with the agents who have shown your listing to solicit their feedback and keep you fully informed at every step

Finally, sellers benefit from the exceptional support she provides her buyers. Robin's clients can request first-to-know email or text updates regarding new listings that match their criteria, or price reductions on homes of interest, the instant they hit the market. As the system learns from buyer's feedback, each new alert better reflects their needs and tastes
ROBIN'S ADVICE

FOR SELLERS OF LUXURY HOMES
Thinking of selling? To protect what's likely your biggest investment, check out these essential tips for selling with confidence from the Main Line's top sales strategist and negotiator. This clear, simple, expert advice will help you make all the right moves to sell your home faster, for more money, and at the best possible terms.

DOs
Look closely at why you want to sell. Your motivations play an important role in the process. They affect everything from setting a price to deciding how much time and money you'll invest getting your home ready for selling.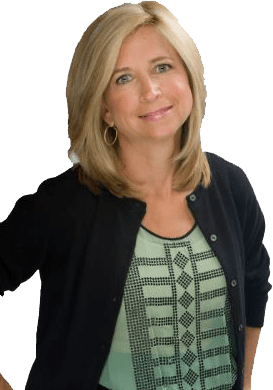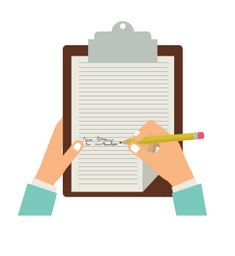 ONCE YOU KNOW,

KEEP IT TO YOURSELF

Sharing why you're selling with a buyer is the same as giving them ammunition. A buyer who knows you must move quickly has serious leverage during negotiations. If asked, simply say your housing needs have changed. Your reasons are nobody's business

possible terms



DO YOUR HOMEWORK

BEFORE SETTING A PRICE
Many people live in neighborhoods where the homes have changed over the years, from adding a bedroom or deck, to a new kitchen, to a top-to-bottom renovation. You may find that in your neighborhood, there aren't any homes truly comparable to your own. In that case, look at your home the way buyers will – compared to nearby homes sold in the past year, or on the market now. Your Realtor® will do the in-depth market research that takes the details and differences into account to recommend where your home should be priced to achieve your goals, such as a fast sale or maximum profit.
GO

HOME SHOPPING

YOURSELF
The best way to know your competition is to spend a few weekends touring other homes. Note the floor plan, condition, appearance, lot size, and location. See what they're asking, and identify popular features. Pay attention to the details and to what other "buyers" are saying, then apply what you've learned to set your price. Be sure to factor in what homes are actually selling for, not simply the asking prices. And if you're serious about selling quickly, don't be more expensive than your neighbor.


KNOW WHEN TO GET AN
APPRAISAL
Sometimes a good appraisal can help you market your home. However, an appraisal costs money and has a limited life - and appraisers do not take into account significant factors like aesthetics and market demand when valuing your property. You may not like the figure you hear.
Neary two-thirds of the people who sell their own home say they wouldn't do it again, according to research by the National Association of Realtors. Sellers surveyed point to difficculties in setting a price, marketing, handicaps, liability, concerns, and sheer time and effort required. A good Realtor know your neighborhood and can supply information on pasts sales, current listings, and a marketing plan. Take the time to evaluate candidate' experience, references, qualifications, enthusiasm, personality and especially, work ethic



GIVE YOURSELF ROOM TO

NEGOTIATE

Make sure you leave yourself room to bargain. If what you ask for is unacceptable to the buyer, and their first offer is unacceptable to you, make sure you have someplace to go that's acceptable to you. Start with the absolute minimum price you'll accept, then pick your price if the world were perfect. Keep that range in mind when working with your Realtor to negotiate the sale.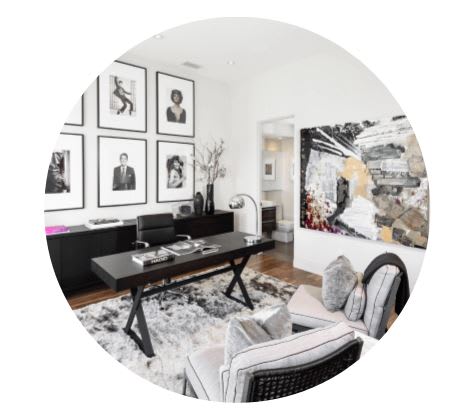 MAXIMIZE YOUR HOME'S

SELLING POTENTIAL

First impressions produce a greater emotional response than any other factor. Pay attention to what buyers see, hear, feel and smell. Make the first impression of your home count.



RELY ON

OTHER PEOPLE'S JUDGEMENT

AS WELL AS YOUR OWN

The key to effective marketing is knowing your home's good and bad points. Accentuating the good can mean a faster sale for more money; failing to deal with the bad can mean more months on the market and a lower sales price. If you rely solely on your own judgments, emotional issues and fond memories can impair your ability to honestly assess your home's strengths and weaknesses.



UNCLUTTER,

THEN CLEAN LIKE YOU'VE NEVER CLEANED BEFORE
If your living room feels crowded, take out every piece of furniture you can get away with. Then straighten, scrub, scour and dust until your home is ready to appear in House Beautiful. Remember, you're not competing against new construction as well.


FIX EVERYTHING

- NO MATTER HOW INSIGNIFICANT
The step that squeaks, the light switch that doesn't work, the hairline crack in the bathroom mirror — you never know what will turn a buyer off and kill the deal. Minor problems can suggest that there are bigger, less visible problems too.


LITTLE TOUCHES

MAKE A DIFFERENCE
While personal items can detract, small touches - like a well-placed vase of flowers or potpourri in the bathroom - help make your house a home in a welcoming, soft-spoken way. Try scanning the home magazines for tips.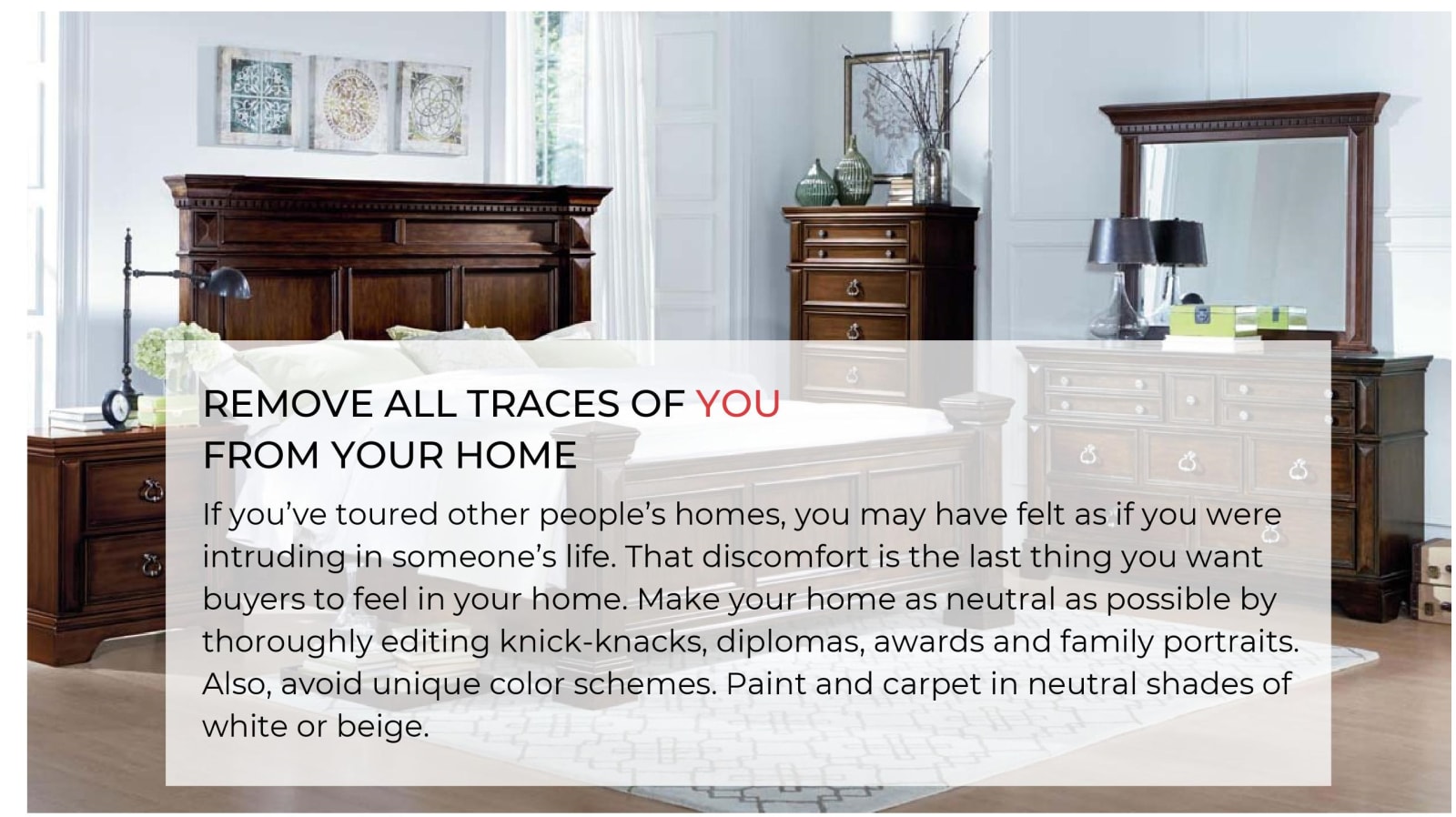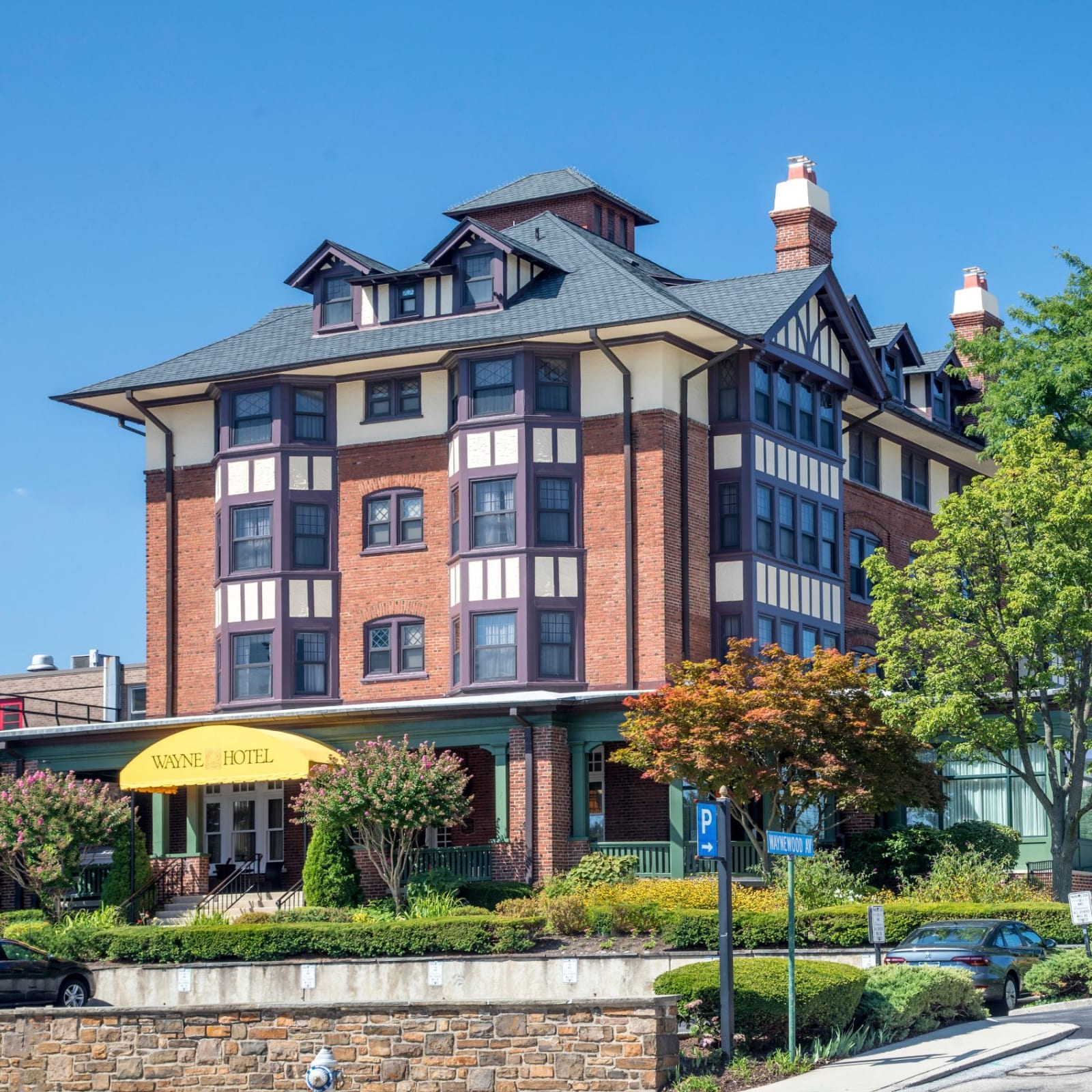 Smart sellers proactively go above and beyond the laws to disclose all known defects to their buyers — in writing. If the buyer knows about a problem, he can't come back with a lawsuit later on.
THE

MORE PROSPECTS,

THE BETTER
By maximizing your home's marketability, you'll increase your chances of attracting more buyers who may compete with each other; a single buyer ends up competing with you.
In a negotiation, your objective is to control the pace and duration. The better you know your buyer, the more easily you can maintain control. As a rule, buyers want the best property they can afford for the least amount of money. But if you know your buyer needs to move quickly or can spend just a little less than your asking price, you're in a better bargaining position.


FIND OUT WHAT THE BUYER CAN
PAY
Try to find out the mortgage the buyer is qualified to carry and the size of his down payment. If he makes a low offer, question his Realtor® about the client's ability to pay your price.
FIND OUT WHEN THE BUYER WOULD LIKE TO
CLOSE
When a buyer would "like" to close is often when they need to close. Knowing his deadline for completing negotiations gives you the advantage.
A REALLY

LOW OFFER

MAY MEAN THE BUYER'S

NOT QUALIFIED
If you feel an offer is inadequate, make sure the buyer has qualified for the requisite mortgage and ask how they arrived at their figure. Then, suggest their agent use comparables to establish what homes are going for in your neighborhood.


MAKE SURE THE
CONTRACT IS COMPLETE
The best way to avoid problems is to make sure that all terms, costs and responsibilities are spelled out in the agreement of sale. A contract should include the date it was made, names of the parties, the property's address and purchase price, as well as where deposit monies will be held, the date for loan approval, the date and place of closing, type of deed, any contingencies to be settled, and if any personal property is included in the sale.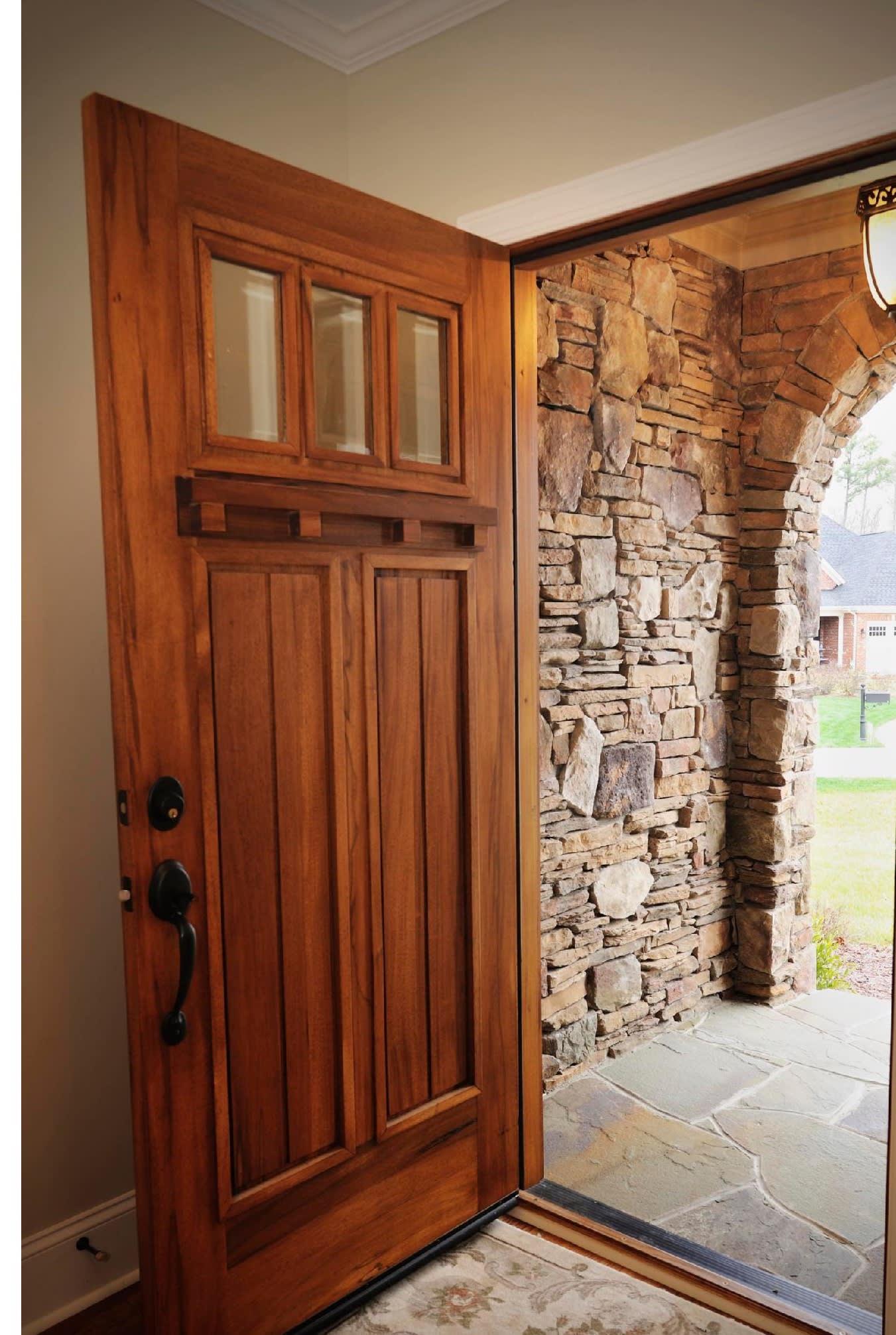 ROBIN'S ADVICE FOR SELLING...
DON'Ts
DON'T LET A

SMELL

BE YOUR DOWNFALL
Odd smells are the #1 turn off for buyers, so eliminate every trace of food, pet and smoking odors. Even when you're sure they're gone, don't leave clues that might encourage buyers to imagine things. If they know you're a smoker or that you have a dog, they may start smelling odors and seeing stains that may not even exist.
DON'T GET

EMOTIONAL

DURING NEGOTIATIONS
For most people, negotiation is limited to haggling with car salesmen. But if you can let go of your emotional attachment to your home, and approach negotiations in a detached, businesslike manner, you might even enjoy it — and have the edge over prospective buyers caught up in the emotion.
DON'T SIGN A DEAL ON YOU

NEXT HOME

UNTIL YOU CLOSE ON THIS ONE
If circumstances force you to close on your new home while still making payments on the old one, you might become desperate for the first deal that comes along.


DON'T

MOVE OUT

BEFORE YOU SELL
A vacant home can look forlorn, making it more difficult to sell. You're also signaling buyers that you have a new home and may be motivated to sell. It could cost you thousands.
DON'T TAKE A LOW OFFER
PERSONALLY
The first offer is invariably well below what you both know the buyer will end up paying. Don't get angry or feel insulted. Evaluate the offer objectively. Make sure it spells out the offering price, the down payment, mortgage amount, closing date and any special requests. Now you have a point from which you can negotiate. If you counter with just a slight reduction in your asking price, you let the buyer know their first offer isn't seen as serious.
DON'T

DEVIATE

FROM THE CONTRACT
Resist the temptation to diverge from the contract. For example, if the buyer requests a move-in prior to closing, just say no. Now is not the time to risk the deal falling through.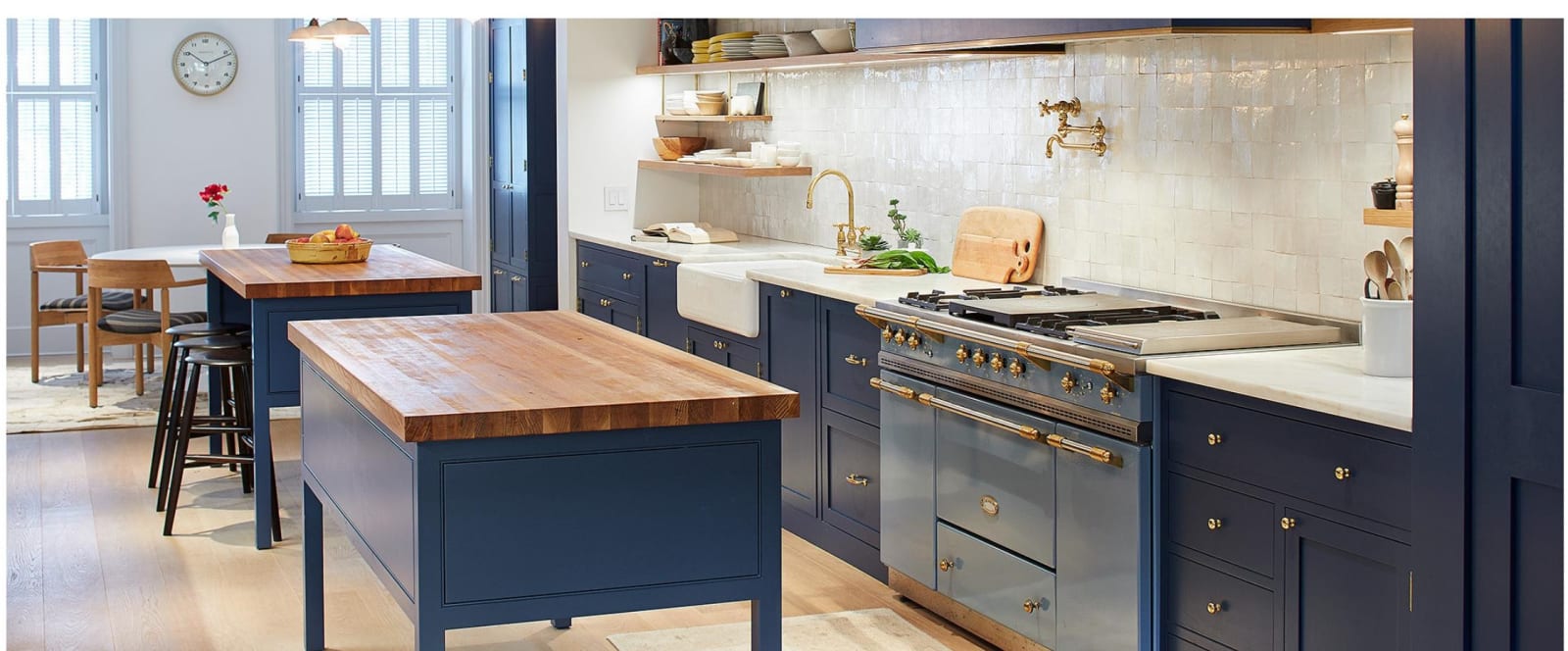 "If you want true professionals, this team is the best. They have succeeded in every transaction through their strong representation, communication skills and meticulous follow-thru."
-Michael Murtaugh | DTM Builders



---

"A great professional couple. Robin and Michael make selling your home a pleasure."

-Albert & Pearl Nipon



---

"Robin always put us first. She was our partner."
-Lou & Kim D'Ambrosio | CEO, Sears